Our People
F. David Bixler, President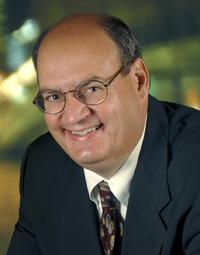 fdbixler@cap-strat.com
F. David Bixler is the president of Capital Strategies, Inc., a registered investment advisor, and has been involved in the personal financial planning and investment management field for more than three decades. He provides consulting services to plan sponsors, trustees, personal representatives, investment committees, and individual investors. Investment management, financial planning, and education programs are provided to clients throughout the country.
David is deeply committed to his profession, and has been been recognized for five years (four in a row)  as a Five Star© Wealth Manager. Download the document to review his professional involvement.
Capital Strategies, located in Indianapolis, Indiana, provides extensive consulting services, financial planning and investment management for individuals as well as  workplace financial education relating to 401(k) and  403(b) plans, specific individual investment advice for plan participants, plan consulting, asset management, and performance reporting.
An involved member of the profession, Bixler frequently addresses national conferences, participates in industry research, authors articles for the news media, and is quoted in national newspapers and trade magazines.
Active on the lecture circuit, Bixler speaks frequently on the subjects of saving and investing. Of particular note are his presentations to the Profit Sharing Council of America's 52nd Annual Conference and Idea Exchange: "The Impact of Advice on Participants in Defined Contribution Plans" and the 3rd National Conference on Personal Finance Employee Education, Best Practices and Collaborations: "How to Reach the Hard-to-Reach Workers."
In 2002, Bixler addressed the 28th Annual Meeting of the National Federation of Community Development Credit Unions on the Indy Saves program he helped organize to encourage Indianapolis residents of all income levels to build wealth through saving and through reduction of debt.
Bixler also has been active in a number of projects researching the benefits to employers of providing financial education and investment advice to their employees. He has worked with Purdue University contributing two chapters to "Climbing the Steps from Financial Dependence to Independence."
In 1999, he joined with Virginia Polytechnic Institute researchers to determine the positive effect of providing specific individual investment advice to employees. The project was pursued in conjunction with Virginia Tech's National Institute for Personal Finance Employee Education. Using information from the study, Bixler co-authored an educational white paper, "The Employee Retirement Income Security Act: An Evaluation After 25 Years." The paper, prepared for the Certified Financial Planner Board of Standards, was presented to the United States Congress later that year.
Bixler has authored numerous articles for The Indiana Lawyer concerning 401(k) plans, selecting a trustee, and the duties and liabilities of trustees.
He has been quoted in business and professional publications, including The Washington Post, Investment News, the Dallas Morning News,  The Journal of Financial Planning, The Indianapolis Business Journal, The Indianapolis Star and The Indiana Lawyer.
He has participated on a number of panel discussions and has been invited to lecture on a variety of topics including employee financial education, essentials in retirement planning and the effect of fees and expenses on 401(k) plan design and implementation.
Bixler held the Certified Financial Planner® designation from January, 1987 to August, 2020.
He holds B.A. degrees in economics and in business administration from Southern Methodist University in Dallas, Texas.
He and his wife have two adult children and reside on the far south side of Indianapolis.
---
Jeffrey P. DeGeeter, Vice President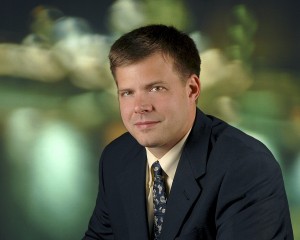 Jeffrey DeGeeter is Vice President of Capital Strategies, Inc. He has been with the company since early 2002.
His primary responsibility is to work with company president, F. David Bixler, in advising clients on their financial planning needs. More broadly, he works to maximize the overall value of the company and optimize cash flow.
In his position, Jeff is responsible for financial analysis, receivables and payables, and payroll. Other responsibilities include development of the annual budget, analysis of client portfolios, market research, financial planning, and various accounting duties.
Jeff also holds management responsibilities for Capital Strategies' sister company, Bixler Capital Partners. As Controller, Jeff is responsible for maximizing the overall value of the trusts and optimizing cash flow. In addition, he also oversees the operation of a real estate asset.
In this role, he prepares the trusts' financial reports, maintains books and records for the trusts, analyzes data, performs general accounting responsibilities, and interfaces with outside consulting firms.
Previously, Jeff served as a Staff Accountant for Personnel Management, Inc., of Greenwood, Indiana, with responsibilities for reconciliations, inter-bank relationships and general ledger entries.
He holds a B.S. degree in business from Indiana University – Bloomington, having majored in accounting and operations management; an Executive Certificate in Business Administration from the University of Notre Dame; APMA from the College of Financial Planning.
Jeff lives in Plainfield with his wife April and their two children, Grant and Ian.
---
Richard C. Nye, CAE (Ret.), Director-Client Relations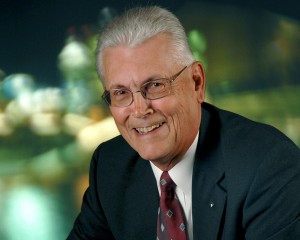 Richard C. Nye, CAE(Ret.), joined Capital Strategies, Inc. as Director-Client Relations on December 4, 2007.  Prior to coming with CSI, Nye spent 42 years in association and chamber of commerce management.  Most recently he was the Executive Vice President of the Indiana Association of REALTORS (1990-2006) and prior to that was Executive Vice President of the Metropolitan Indianapolis Board of REALTORS (1980-1989) and Vice President-Economic Development of the Indianapolis Chamber of Commerce (1964-1980).
Nye, a native of Indianapolis, is a 1963 graduate of Purdue University(BA-Economics) and also holds a MBA from Indiana University. While with the REALTOR organizations he held the REALTOR Certified Executive (RCE) designation and was an inductee into the Almond "Bud" Smith Association Executives Leadership Society.  He also holds the Certified Association Executive (CAE) designation. In 2008, he successfully passed the Series 65 Exam for investment advisor representatives.
Nye is active with his church, Good Shepherd United Methodist, is a member of The Gideons International, and the Board of Directors of Little Lambs Children's Ministry. He is a Life Member of Full Gospel Business Men's Fellowship and the Purdue Alumni Association.
He and wife Sue, who is a retired REALTOR, have five adult children and 15 grandchildren and reside on the far southeast side of Indianapolis.
---